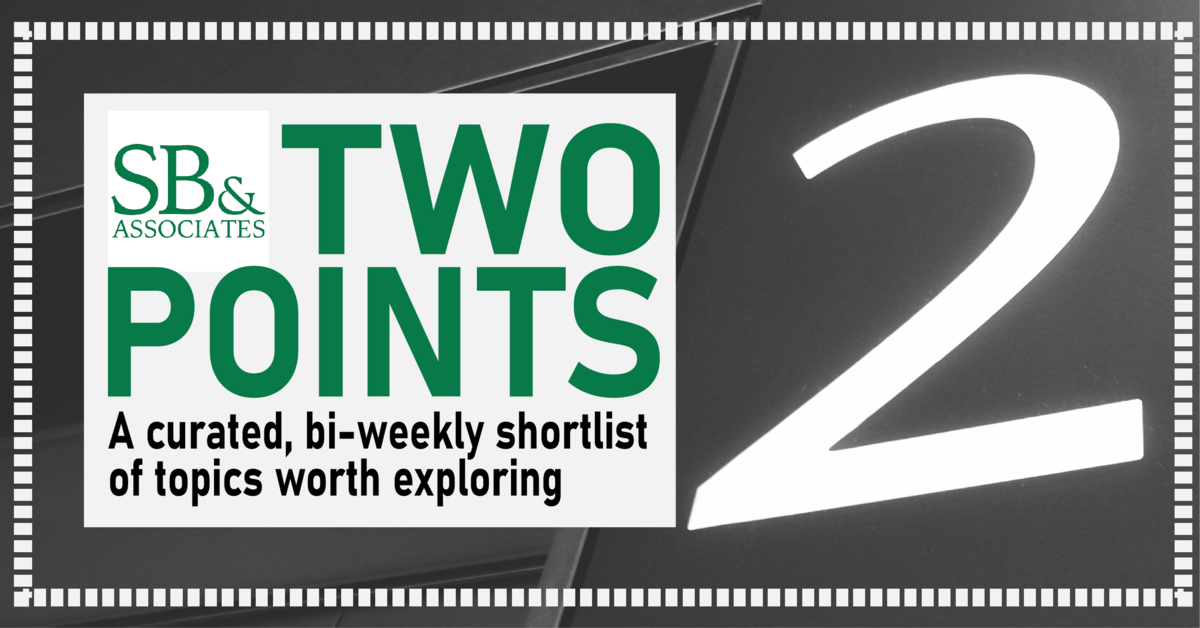 At SB&A, one of our core values - and a foundational philosophy in everything we do - is continuous improvement. This continuous expansion of our knowledge base goes hand-in-hand with a real passion for knowledge-sharing.
It is with great pleasure that we announce the launch of SB&A Two Points, a curated bi-weekly selection of topics and ideas that we are researching, exploring, studying, thinking or working on,
This email format will allow us to share in a brief, easy-to-read style the articles, research papers, videos and other sources we are exploring or particularly interested in - with a focus on People and Organisational Strategy, Change Management and People Development of course!
Our hope is also to connect with like-minded professionals that may want to have a chat with us on any of the topics we share. While sharing our ideas and knowledge is a passion for us, we also always look for opportunities to hear others' opinions and learn from their expertise. Reach out to us!
By subscribing to the SB&A Two points newsletter, you will receive these curated shortlists once every two weeks. We hope that this will be a welcome addition to your inbox and encourage you to subscribe here.